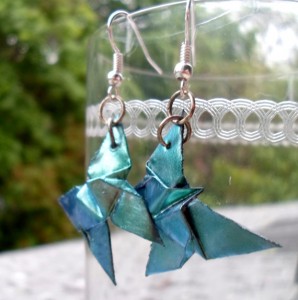 Kate has launched her own Etsy store; The Little Paper Wing. In celebration, she is giving away this great pair of origami butterfly earrings.
She has an extensive selection of origami earrings ranging from butterflies to bows. Most of them are as cute as the name of her shop. These are all lacquered for strength and durability. She says not to push it because, "They're just little paper butterflies, after all," but they are just as strong as an earring gets and a lot lighter than most.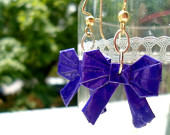 Most of her earrings have silver plate ear wires. She is quite willing to change them out for what ever kind of ear wire or clip on you need.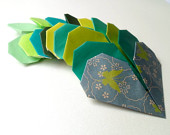 Her shop also includes book marks and beadwork bugs. Each bug has a name. You can choose between Bertha The Beadwork Beetle who does not like having her six legs bent and Jenkins the local neighborhood beadwork spider.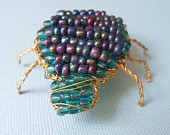 To enter the drawing, visit The Little Paper Wing, then leave a comment here in which you mention one of her items. Additional entries are available for favoring her shop, blogging about her shop and/or this contest, tweeting, and pinning. Please use the Giveaway Tools form as we have it set for them to choose and announce the winner.
Contest ends 8/25/15
She is willing to ship world wide. Void where prohibited. Odds of winning are based on number of entries.